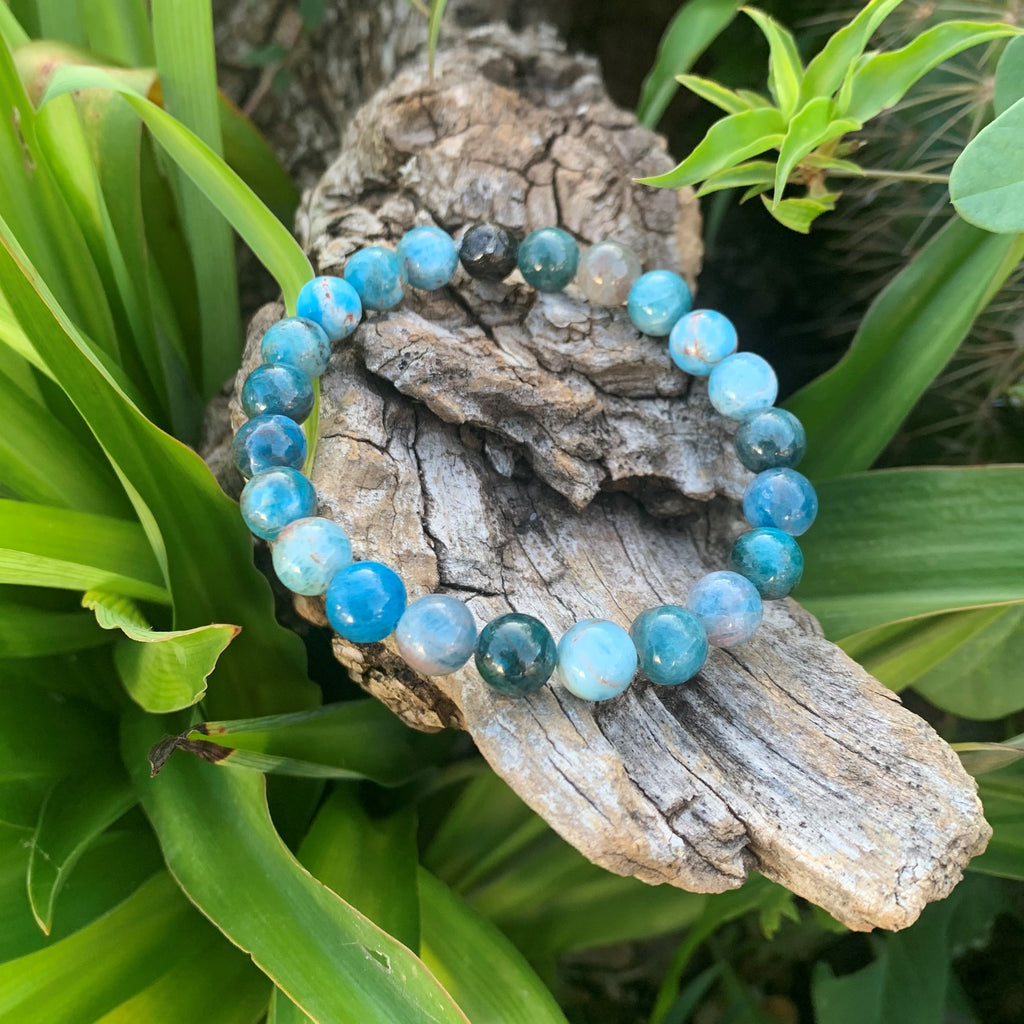 Details
A blue apatite bracelet in 8mm natural pearls (stainless steel or silver silver finish).
In lithotherapy : Apatite develops psychic gifts and spiritual harmony, makes meditation deeper, raises kundalini, promotes communication and personal expression on all levels.
Standard size of 18cm - All sizes are possible, all our bracelets are made to measure, indicate yours in the comment when ordering.